The most cynical act of manipulation possible?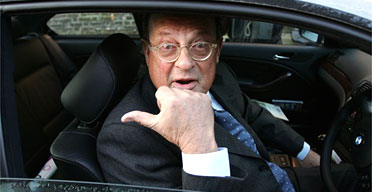 I can't think of anything more likely to make people cynical of politics and politicians than
today's staged announcement
that Tessa Jowell and her husband David Mills are to have a trial separation, due to the strain put on their relationship thanks to his controversial financial machinations.
Instantly, everyone is meant to feel sorry for the up till now happy couple. The media have broken them apart by sitting on their doorstep for a week! While the media spotlight on them will get the flak, Jowell is now in the clear. No one will dare condemn a woman who has just split from her partner of 25 years. It also leaves Mills with the opportunity to perform a cleansing of himself, to get ready for his possible trial and become a new man. She just never asked her husband, that's all she did wrong! And so a "popular" minister carries on, lies forgiven. Isn't politics great?